NordicTrack X22i Incline Trainer
NordicTrack Commercial X22i Incline Treadmill (NTL29221). Barely used, has a giant 22 inch screen, and many awesome features. In pristine condition.

NordicTrack X22i Incline Trainer
NordicTrack X22i Incline Trainer Prices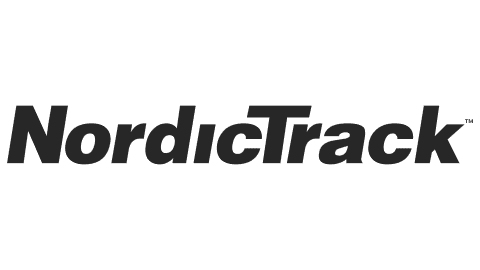 Description
NordicTrack X22i Incline Review
Fitness Savvy looked online and discovered 4 online user reviews of the NordicTrack X22i Incline. Overall, this NordicTrack treadmill scored a perfect 5 out of 5. Users were pleased with the flawless movement between incline and decline levels, the wide variety of training options, and the interactivity options through iFit.
The X22i didn't do enough to make our Best Running Machine buyers guide. The best incline treadmill was awarded to its big brother – the NordicTrack X32i. Check out the specs and compare deals below.
Product
Specification
Deals

NordicTrack X32i Incline Review Welcome to another Fitness Savvy deep-dive product review. We've uncovered everything there is to know about the ...
| | |
| --- | --- |
| Brand | NordicTrack |
| Features | Bluetooth, Display, Fan, hand pulse, Heart Rate Monitor, Incline, iPad Holder, Quiet motor, Sled Bar, Speed Control, Touchscreen, Water Bottle Holder, Wheels/Rollers, Workout Programmes |
| Max User Weight | 300lbs |
| Display/Console Features | Average Speed, Bluetooth, Calories Burned, Distance, Heart Rate, iPod Connector, Speakers, Speed, Time, Workout Progress |
| Display Type | Touchscreen |
| Top Speed (mph) | 12 |
| Pre-set Workout Programmes | 44 |
| Incline Percentage | 40 |
| Motor Power (HP) | 4.25 |
PROS:
Lots of workout programs to choose from which means it's unlikely you'll get bored.
Features a great range of interactivity options thanks to the iFit application which allows you to train in various world locations.
The incline levels move fluidly between levels, making for a smooth and enjoyable workout.
Includes the all-new sled bar and push grips. These allow the user to get even more from their training sessions.
Reaches an incredible 40% incline, and 6% decline.
CONS:
The display might be a little high for shorter people to see clearly, as one user reported.
One user suggests checking the dimensions, as it is a large machine.
The price might put it out of some people's budget.
Videos
About the NordicTrack X22i Incline Trainer
NordicTrack is recognized for its range of high-quality interactive cardio machines. The X22i incline Trainer doesn't disappoint judging by the first reviews. This machine currently scores a perfect 5 out of 5. Read on to find out more about what makes this such a great piece of fitness equipment.
22″ Interactive Touchscreen
To maximize the benefits of the interactive workout apps, the X22i from NordicTrack comes with a massive 22″ interactive touchscreen display. You can stream studio workouts led by real personal trainers in the comfort of your own home.
The display feeds back key stats like time, distance and calories burned, but the fun doesn't stop there. It also stores workout data which you can analyze to better understand your workouts and continue progressing.
Large Running Area with Reflex Cushioning
If you suffer from joint problems you will want to opt for "low-impact" fitness equipment. Running on concrete, as you can imagine, puts a strain on the knee joints. This, however, shouldn't put you off exercise. Many fitness machines are designed as a low-impact alternative.
The X22i's running surface is constructed using NordicTrack's innovative Reflex Cushioning. This helps significantly reduce joint impact and also adds comfort to your workout. Also, the running area is generous; at 20″ x 60″, even the tallest of runners will feel comfortable at full stride.
Powerful Motor and High-Quality Components
A key factor in treadmill longevity is the motor and component quality. Smaller, less powerful motors, overheat and burn out much quicker than their larger counterparts. The NordicTrack X22i boasts a massive 4.25 CHP motor. CHP means "continuous horsepower". This is a term to be mindful of, as some treadmills advertise their motors as HP. This typically refers to the peak output. So, a 4.25 HP motor might peak at 4.25, yet generally run at 2 HP, for example.
Ths X22i motor is also self-cooling and runs quieter than many other treadmills.
Massive 40% incline and -6% decline
If you've ever run up-hill (and who hasn't, to be honest) you will have noticed that the steeper the hill, the more effort is required. A 40% incline will match some of the steepest hills you're ever likely to encounter in everyday life. While adding intensity and variety to your workout, it also automatically adjusts depending on the workout program you set.

Features, Benefits & Specs
Motor size: 4.0 CHP (continuous horsepower)
Top Speed: 20 km/h (12.4 mph)
Rollers: 2.5″
Decline/Incline: -6% to 40%
Display: 22″ Full-Colour HD Touch Screen Display
Running Area: 22″ x 60″
iFit Compatible: comes with 1 year iFit family subscription
Fans: dual auto-breeze fans
Speakers: dual 3-inch
Reflex cushioning: absorbs impact to protect your joints and back
EKG grip pulse: providing accurate readings on the go
Workout programs: 44 pre-set workout apps
Other features: sled bar and push grips
Max. user weight: 300 lbs
Product weight: 303 lbs
Dimensions: 70.2″ x 39.6″ x 71.6″ (L x W x H)
Warranty: 10-Year Frame Warranty, 2-Year Parts & 1-Year Labour warranty
Best Price, Deals & Discount Codes
If you're looking for the best X22i price, then you're in the right place. At Fitness Savvy, we compare prices from top retailers including Amazon, eBay, WalMart, NordicTrack and many more. With prices changing daily and new discount codes appearing regularly, you should check back here before you buy.
Check out the latest vouchers and offers below to see if you can save more and get a great deal on this product.
No coupons found.
NordicTrack X22i Manual
In case you've lost your copy, or want to check it out before you buy, here is a link to the NordicTrack X22i manual PDF. It includes the assembly guide, parts list an
Additional information
Specification:
NordicTrack X22i Incline Trainer
| | |
| --- | --- |
| Brand | NordicTrack |
| Features | Bluetooth, Display, Fan, hand pulse, Heart Rate Monitor, Incline, iPad Holder, Quiet motor, Sled Bar, Speed Control, Touchscreen, Water Bottle Holder, Wheels/Rollers, Workout Programmes |
| Max User Weight | 300lbs |
| Display/Console Features | Average Speed, Bluetooth, Calories Burned, Distance, Heart Rate, iPod Connector, Speakers, Speed, Time, Workout Progress |
| Display Type | Touchscreen |
| Top Speed (mph) | 12 |
| Pre-set Workout Programmes | 44 |
| Incline Percentage | 40 |
| Motor Power (HP) | 4 |